Georgetown Baptist's Mission Field
"For even the Son of Man did not come to be served, but to serve, and to give His life as a ransom for many."-Mark 10:45
Family Promise provides food, shelter and support services to homeless Grayson County families with children as they regain sustainable independence. We recognize that poverty is a multifaceted problem that requires a multifaceted response. Family Promise responds by integrating educational outreach, smart programming, effective policies, and the hands-on work of hundreds of volunteers. Family Promise provides food, shelter, and support services for homeless families as well as providing advice and advocacy for at-risk families to prevent their becoming homeless, and educates people about poverty and the means to combat it. We work in the community, guided by experts . . . the people who live there and know it best. The national organization of Family Promise welcomes volunteers from diverse backgrounds who represent nearly every faith in the United States. As a national organization of 200+ affiliates in 42 states, we have served more than 700,000 people, including tens of thousands of homeless families who found temporary homes at our Affiliates. Most of our clients are children. Our proven approach has helped nearly 80 percent of clients secure housing.
Family Promise provides a community based solution that incorporates community outreach and mission opportunities at the congregational level. In conjunction with a day facility operated by Family Promise staff; host congregations are needed to provide meals and evening shelter. Using an existing resource model of operations means that resources within the community are matched with community need.
Here at Georgetown we are excited to be a Host Congregation as part of Family Promise of Grayson County.
Family Promise Vision statement: a nation in which every family has a home, a livelihood, and the chance to build a better future together.
For more information on Family Promise visit thewebsite
Four Rivers Outreach is a faith-based organization providing programs for men and women who have life-controlling issues including substance abuse and homelessness.
Programs include Life Skill Classes, GED and Adult Literacy programs, Job Skills programs, Job Placement, 12-Step Spiritual Study Classes and many other opportunities to assist with recovery.
If you, or a loved one is dealing with substance abuse, or other issues, please contact us and give us a chance to help.
Four Rivers hosts a worship service on Tuesday nights. Many of our members are involved in leading worship and occasionally delivering the message.
If you would like to support Four Rivers Outreach with a gift, or by volunteering, please contact us at the church or contact four rivers directly.
210 South Rusk Street
Sherman, TX
903.870.400
For more Information on Four Rivers visit the website
Hope for the Highway is a motorcycle ministry led by Tracy and Sheila Badgett.
Please click on any the images above to visit their Facebook page and learn more about their ministry.
MISSIONS TO CHIAPAS, MEXICO
Every year Georgetown Baptist Church takes a group of volunteers to Chiapas, Mexico to help our brothers and sisters in Christ grow the Church in their neighborhood.
The 2019 Mexico Mission Trip was July 20-27. Twenty-six of our church members built a physical church and held a VBS with the children.
God is good!
Click here to see picture from the 2019 trip
LUKE AND DOMINEE CALLENDER
Luke and Dominee Callender are missionaries in our very own U.S. of A. They have felt the call to serve our fellow citizens in New Bedford, Massachusetts. You can also read more about them on the North American Mission Board website by clicking here.
HELLO BELOVED FAMILY
I PRAY AND TRUST THAT THE LORD HAS PROVIDED GRACE FOR ENDURANCE AND HOPE OVER THE PAST SEVERAL WEEKS.

THE LAST THING I WANT TO DO WITH THIS EMAIL IS TO DROP A CHORE INTO YOUR EMAIL INBOX WHILE WE'RE ALL BOBBING ALONG IN THE RIVER OF INFORMATION OVERLOAD. I HAVE INTENDED TO WRITE TO YOU FOR A WHILE BUT HAVE HAD A HARD TIME STARTING BECAUSE I DON'T WANT TO SAY TO YOU WHAT YOU'VE HEARD DOZENS OF TIMES BY NOW AND, BY SO DOING, COMPEL YOU TO THROW YOUR DEVICE AT THE WALL IN IRRITATION.

BUT HEY, WE'RE GONNA GET THROUGH THIS…TOGETHER.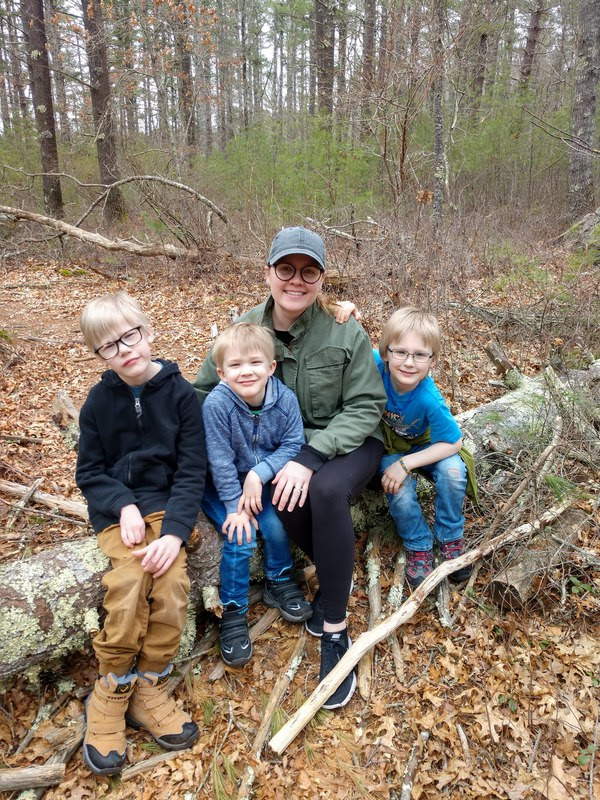 IN PROVIDING A GENERAL UPDATE I WANT TO SHARE SOME OF THE SIGNIFICANT WAYS THE LORD HAS MINISTERED TO US OVER THE LAST SEVERAL WEEKS THEN INVITE YOU INTO OUR HOPES AND PRAYERS FOR WHAT'S AHEAD OF US.
UPDATE
PERHAPS YOU REMEMBER, WE WERE GETTING VERY CLOSE TO LAUNCHING GRACE HARBOR CHURCH IN NEW BEDFORD. WE HAVE WORKED FOR THE LAST YEAR RENOVATING OUR BUILDING WITH A SPRING 2020 LAUNCH IN MIND. OUR CHARTER AND INSTALLATION SERVICE WAS SCHEDULED FOR SUNDAY EVENING MARCH 22ND AND OUR FIRST OFFICIAL SUNDAY MORNING SERVICE WAS SCHEDULED FOR APRIL 12TH, RESURRECTION SUNDAY 2020. OBVIOUSLY, BOTH OF THOSE IMPORTANT EVENTS HAVE BEEN POSTPONED.

THE WORD DISAPPOINTMENT IS FAR TOO NARROW A TERM TO DESCRIBE OUR FEELINGS. CERTAINLY, WE WERE DISHEARTENED. WE WERE A LITTLE DUMBFOUNDED – LIKE MOST OF THE COUNTRY, I THINK. BUT WITHIN THAT DISAPPOINTMENT WAS REAL HOPE. AND I'M NOT TRYING TO PAINT SOME CHRISTIAN MAKEUP ON AN UGLY SITUATION – WE REALLY FELT AND CONTINUE TO FEEL PROFOUND HOPE. AND I SUSPECT MANY OF YOU HAVE A SIMILAR IMPRESSION. THE MOUNTAIN OF EVIDENCE WE HAVE JUST FROM THE LAST YEAR OF THE LORD'S SOVEREIGNTY AND PURPOSES IN NEW BEDFORD ALLOWS US NOW TO SAY IN OUR HEARTS – WOW, WHAT IS HE ABOUT TO DO?

OUR LITTLE CORE GROUP HAS BEEN MEETING IN A FEW HOMES FOR LORD'S DAY WORSHIP. THESE HAVE BEEN SWEET MORNINGS. I HOPE YOU ARE EXPERIENCING THE SAME. GOD HAS BEEN SO GRACIOUS AND I CAN'T HELP BUT THINK ABOUT HOW MEANINGFUL THESE MEMORIES WILL BE FOR OUR CHILDREN – GATHERING IN HOMES WITH OTHER BELIEVERS, LIKE THE EARLY CHURCH, TO PRAY TO HIM, TO SING TO HIM, AND TO SIT UNDER THE AUTHORITY OF HIS WORD.


WE DON'T HAVE A LAUNCH DATE RIGHT NOW. I WILL UPDATE YOU WHEN WE DO.

IT'S AN ALMOST ABSURD UNDERSTATEMENT TO SAY THAT NOW IS A WEIRD TIME TO TRY TO MINISTER TO YOUR NEIGHBORS. THE SHUTDOWN/STAY-IN-PLACE ORDER CAME AT A VERY CONSEQUENTIAL MOMENT FOR US.

UP UNTIL NOW, THE COMMUNITY HAS SEEN US HARD AT WORK RENOVATING THE BUILDING. WE HAD A HUGE SIGN ADVERTISING OUR LAUNCH ON THE SIDE OF THE BUILDING. SOME FRIENDS AND NEIGHBORS WERE BEGINNING TO SAY THINGS LIKE – "CAN'T WAIT TO SEE WHAT THE INSIDE LOOKS LIKE", OR, "WE WENT TO THIS CHURCH 10 YEARS AGO, WE'LL BE HERE ON EASTER." WE WERE SO CLOSE TO LAUNCHING. BUT WE HAVEN'T YET HAD OUR FORMAL INTRODUCTION TO THE COMMUNITY. WE HAVEN'T GATHERED WITH OUR NEIGHBORS TO WORSHIP THE LORD TOGETHER ON THE CORNER OF COUNTY AND KEMPTON. WE HAVEN'T INTRODUCED OUR WEBSITE AS A PLACE TO CONNECT OR ACCESS RESOURCES. SO THE THOUGHT OF STREAMING OR INTERNET BASED COMMUNICATION WITH OUR NEIGHBORS DOESN'T REALLY MAKE SENSE FOR US.

THE LORD HAS BEEN KIND TO OUR HOUSEHOLD. WE HAD JUST BEGUN HOMESCHOOLING IN JANUARY SO OUR DAILY PATTERN HAS ACTUALLY NOT BEEN DISRUPTED AS MUCH AS IT COULD HAVE BEEN. I KNOW MANY OF YOU ARE FEELING THE DISRUPTION VERY ACUTELY. WHILE THE LIMITED EXPOSURE TO THE OUTSIDE WORLD HASN'T BEEN FUN ALL THE TIME, THE LORD HAS GRACIOUSLY HELPED US TO MAKE NECESSARY AND GOOD CHANGES TO THE DYNAMIC OF OUR HOME. DOMINEE IS DOING AN AMAZING JOB EDUCATING OUR BOYS.


GUS HAD A SURGERY ON HIS SOFT PALATE SCHEDULED IN BOSTON FOR MAY 11TH. UP UNTIL LAST WEEK WE DIDN'T KNOW WHETHER THAT WAS STILL HAPPENING OR IF IT HAD BEEN CANCELED. TRYING TO WEIGH THE PROS AND CONS, WERE IT LEFT UP TO US, WAS A DAUNTING THOUGHT. ON THE ONE HAND, ELECTING TO VOLUNTARILY PUT HIM IN THE HOSPITAL AT A TIME SUCH AS THIS IS SCARY, AND ON THE OTHER HAND, WE DO WANT THIS SURGERY TO HAPPEN SOONER RATHER THAN LATER AND RESCHEDULING A SURGERY AFTER THIS LONG MAY PROVE TO BE QUITE DIFFICULT.

WE SPOKE TO HIS SURGEON LAST WEEK AND LEARNED THAT IT HAS BEEN CANCELED AND WILL BE RESCHEDULED WHEN OUR GOVERNOR GIVES THE ORDER FOR THINGS TO REOPEN. THIS WAS WELCOME NEWS. WE ALSO LEARNED THAT GUS IS AT THE TOP OF THE LIST TO BE RESCHEDULED ONCE THESE SURGERIES ARE BACK ON THE SCHEDULE. HIS SURGEON BELIEVED WE'D BE ABLE TO SCHEDULE SOMETIME BETWEEN LATE-MAY AND THE END OF JUNE, OF COURSE DEPENDING ON CONTINUING DEVELOPMENTS.

I'VE BEGUN READING THE THROUGH THE BOOK OF MARK WITH A FRIEND WHO DOESN'T BELONG TO A CHURCH RIGHT NOW. HE AND HIS WIFE GREW UP IN CHURCH BUT HAVE NOT BEEN A PART OF ONE FOR THE LAST SEVERAL YEARS. WE'VE MET (VIA FACETIME) TWICE NOW AND BOTH CONVERSATIONS HAVE BEEN GREAT. I'M PRAYING THAT THESE MEETINGS WILL HONOR THE LORD AND BE A CATALYST FOR ZACK AND AMANDA TO RETURN TO THE BODY OF CHRIST.

WE ARE CONFRONTING THE TIGHTENING OF OUR OWN FINANCES AND DEALING WITH OFTEN UNCERTAIN AVAILABILITY OF SOME RESOURCES WE'VE COME TO RELY ON AND I KNOW THAT YOU ARE ENCOUNTERING THESE REALITIES TOO. WE ARE SO DEEPLY THANKFUL FOR YOU, FOR YOUR LOVE AND AMAZING SUPPORT.

WHEN I SAY YOU, I DON'T MEAN A FACELESS MOB OF PEOPLE I SEND THIS UPDATE OUT TO. IN APRIL WE PASSED OUR 1-YEAR MARK. SOME OF YOU WE HAVEN'T SEEN IN A WHILE. BUT THE MEMORY OF TALKING WITH YOU, LAUGHING WITH YOU, PRAYING WITH YOU HAS NOT LEFT OUR CONSCIOUSNESS. I LOOK AT OUR LIST OF PEOPLE OFTEN AND MARVEL AT THE LORD'S GOODNESS TO US. IT'S NOT THE NUMBER OF NAMES, IT'S EVERY SINGLE NAME, EVERY SINGLE HOUSEHOLD, EVERY SINGLE PIECE OF GOD'S ASTONISHING GOODNESS IN, TO, AND THROUGH HIS CHURCH. I'M TEMPTED TO LIST EVERY ONE OF YOU HERE AND THANK YOU INDIVIDUALLY BUT THAT MIGHT BE A BIT TEDIOUS.

WE LOVE YOU. THANK YOU FOR CONTRIBUTING TO THE WORK THE LORD IS DOING HERE IN NEW BEDFORD. IT IS SO HUMBLING TO BE CARED FOR BY YOU.
PRAYER
PLEASE PRAY THAT THE LORD WOULD PROVIDE US WITH WISDOM, DIRECTION, AND CREATIVITY AS WE THINK THROUGH HOW TO MINISTER TO OUR COMMUNITY AND PREPARE TO LAUNCH WHEN THAT TIME COMES.
PLEASE PRAY FOR GUS'S UPCOMING SURGERY.

PRAY FOR MY FRIEND AND HIS WIFE AS HE AND I STUDY THROUGH THE WORD TOGETHER.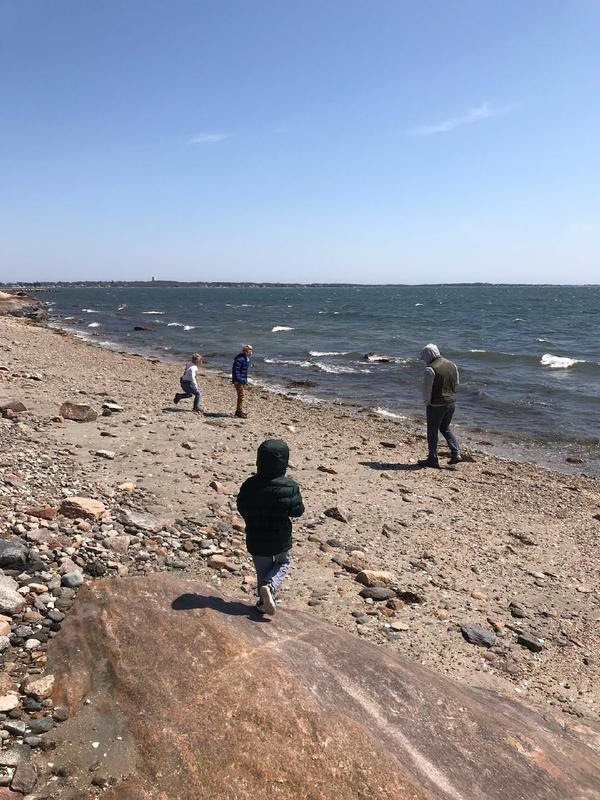 WE LOVE YOU
RICH BLESSINGS OF STEADFASTNESS, HOPE, AND PEACE TO YOU IN CHRIST THE KING,
ISRAEL JHONNATAN HERNANDEZ PEREZ
Georgetown Baptist Church sponsors Israel Jhonnatan, a missionary to the people of Mexico. Israel lives in Chenalho, Chiapas, is married to his lovely bride Amaylani, and is the father to one child.
He says his family is blessed because of His grace and their obedience. He was saved and called to ministry at a young age and is also a musician. He strives to know and preach the Word of God more fully, serve the Lord, and exercise his ministry.
Other INVOLvement
We love our our schools, our community, and our Nation
GOD BLESS AMERICA!
In your daily prayers, please remember our service men and women here in the U.S. and around the world as they serve to keep our country free and help other countries to have the freedom they deserve.
Other areas where we serve…